Friday, February 16, 2007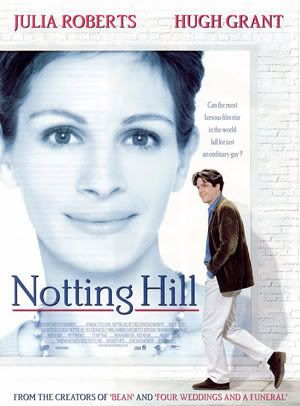 aku masih ingat hari ketika kamu mengajakku menonton film ini.
hal yang pada akhirnya tidak jadi terlaksana. separuh karena aku agak malas menonton film yang menurutku kurang keren, separuhnya lagi karena jadualku dan jadualmu sama padatnya. sampai hari ini aku belum pernah nonton Notting Hill.
dan kalau aku mau nonton Notting Hill malam ini, maukah kamu menemaniku?
beberapa hari yang lalu aku teringat padamu. tapi urung mencoba menghubungimu ketika teringat aku sudah kehilangan baik nomor hp maupun alamat emailmu. aku belum menghubungimu sampai saat ini. meskipun kamu datang dalam mimpiku sepanjang malam tadi. tersenyum, berbicara denganku. sementara aku hanya diam, memandangmu melambaikan tangan dan menatapku dengan tawa dalam matamu.
kamu yang selalu baik hati dan bersedia menolong teman yang mengalami kesulitan. kamu yang pendiam tapi murah senyum. kamu yang memperlakukan aku dengan lembut, selalu berusaha membuatku senang, membuatku nyaman. dan cintamu.
all the things I couldn't believe I deserve.
...the smile on your face lets me know that you need me
there's a truth in your eyes saying you'll never leave me
the touch of your hand says you'll catch me wherever I fall
you say it best, when you say nothing at all...


selamat jalan, Adi Prana
berbahagialah di sisi-Nya