Thursday, April 14, 2005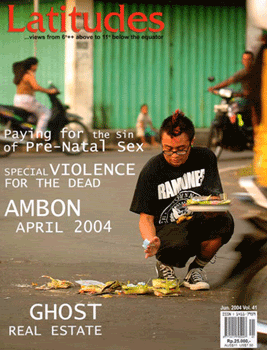 setelah terbit setiap bulan secara teratur mulai dari bulan februari 2001, latitudes ...views from 6'++ above to 11' below the equator- harus menyerah. mulai bulan april ini, secare resmi latitutes ditutup dan berhenti terbit. sayang, memang... majalah dengan konsep yang cukup baik pada akhirnya tidak bisa tegar bertahan...
cover latitudes yang kupasang disini, dipotret oleh iskandar (yang juga mengabarkan tutupnya latitudes padaku) dan menurutku adalah cover latitudes yang paling keren.
so long, latitudes... may you rest in peace