Saturday, May 13, 2006
baiklah saudara-saudara!
setelah selama satu minggu badai menghantam kehidupanku, sepertinya matahari mulai semburat di langit. tadi pagi, aku mengawali hari dengan membantu sepasang tamu Jepang melakukan beberapa asana Yoga. selama satu jam, rasanya benar-benar damai dan tenang, karena tidak ada yang dipikirkan. hanya fokus pada pernapasan dan kesempurnaan gerakan.
lalu aku bertemu Kaoru-san yang membawakanku buku yang sudah lama aku cari-cari. aku sungguh berterima kasih padanya, dalam keadaan kesal dan kalut karena musibah beberapa hari yang lalu, ia masih mengingat untuk mencarikanku buku ini.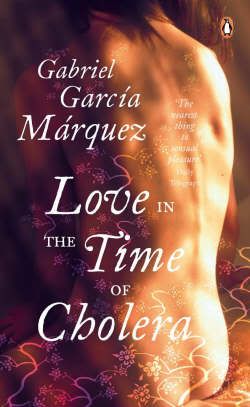 tidak ada yang lebih baik dari sebuah novel
Marquez
untuk diajak menghabiskan waktu di hari-hari yang kelabu. setelah dua tahun yang lalu aku tamat membaca
One Hundred Years of Solitude
, kini sudah waktunya untuk membaca novel Marquez yang lain. gaya penulisannya yang naratif dengan imajinasi liar sehingga hidup yang surreal pun terlihat sangat nyata, selalu memberiku kepuasan (membaca) yang tak terkira.
sekali ini memang bukan
Gregory Rabassa
yang menerjemahkan. tapi dari kalimat pertamanya jelas, hanya Marquez yang memulai sebuah novel dengan...
It was inevitable: the scent of bitter almonds always reminded him of the fate of unrequited love
.